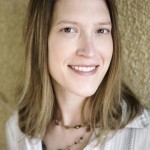 Blythe LaGasse, Ph.D., MT-BC
I own a private practice (Summit Music Therapy Services) and teach at a university in Colorado. I hold a BM in music therapy from the University of Kansas, a Masters in Music (therapy) from Colorado State University, and a Doctorate in Music Education (with therapy emphasis and communication neuroscience minor) from the University of Kansas (Rock Chalk). I believe strongly in looking at the data, questioning everything, and being true to yourself and others.
I am a new researcher and you will probably see some new publications with my name on them in the near future. My research interests include the use of music for children with developmental disorders, music for speech and language skills, oromotor entrainment skills, and teaching pedagogy.
Why a blog? Well, I almost sought a degree in Literature because of my profound love for reading and writing, but was luckily steered toward music therapy by my high school band teacher, Mr. Don Carnohan. That was probably a good thing because I love what I do and I cannot spell (as you may notice). I am hoping that writing a blog will help me to re-connect to writing (okay, so maybe not the most exciting form of writing).
What else?  My five favorite non-music therapy/non-work things right now:
1. Hanging out with my husband
2. Reading (fiction, nonfiction, historical fiction, anything not scary)
3. Riding my bike (there is nothing like biking in the Colorado Mountains)
4. Walking outdoors with my husband and dog (a South African Boerboel)
I hope you enjoy the blog and would love to hear from you!